n.

A bittersweet longing for things, persons, or situations of the past.

The condition of being homesick; homesickness.

I got to get outside today and take a walk. It's the second day in a row that we have NOT had rain. (Cue the Hallelujah Choir). I brought along my camera and captured some things around town.

When family friends owned this business, this sign was freshly painted and on a marquee in front of the store.

Ah...the smell of freshly mowed grass.

One of the pews that used to be inside the church.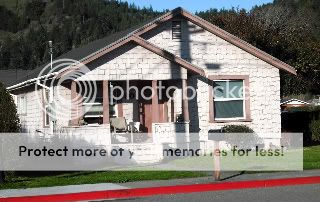 The house I lived in from when I was 13 until I moved out at 18. My parents just moved out of it 5 years ago.

Some things in this town never change.